Art Classes, Creative Camp, Art Parties and Events
We specialize in drawing out the imagination! 
Unicoi Art Studio has been providing exceptional art activities for kids in Chicago since 1999. We were voted the best art classes in the city for 2008 and 2009, by the parents of Chicago (Nickelodeon's Parents Picks Award). Unicoi's mission is to "draw" out the imagination in every child, with projects designed to be informative, engaging and fun for children ages 3-15. We use premium quality artist materials, so at a young age the students experience rich colors, unusual textures and a variety of unique materials. Our teaching philosophy is for children to be able to use their creativity to explore the subjects that interest them and for our teachers to provide the safe and structured environment to support their exploration.
E-mail Newsletters
Always stay up to date with our newsletter emails!
Sign up!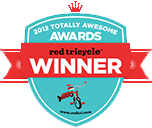 "I can not begin to describe how much my kids adore Unicoi.  My daughter is 8 and my son is almost 6, and the absolute highlight of their week is the mixed media art class which they attend every week after school."
– Amanda P.
"My five year old daughter did a few weeks of "art camp" at Unicoi this summer and LOVED it.  There was a set project every day, which the kids did, but lots of time for for imaginative play.  The teachers were enthusiastic and caring, and my perfectionist kindergartener learned some really important lessons about turning mistakes into part of whatever you're working on."
– CM D
"I had to send an e-mail following a recent birthday party we attended because it was so great!  "Thank you for such a wonderful afternoon. My son (6) and daughter (4) attended a mermaid themed party this afternoon and both expressed how much fun they had.  My son was hesitant to attend because he doesn't love art parties and when we got in the car he said "I'm so happy I participated, that was the best arts and crafts party I've ever been to.  I love my mermaid."  "
– Emily R.