Birthday Parties With Unicoi
A fun and creative way to spend your special day
Parties or events can be held on Saturdays or Sundays between 11 and 6pm
If you book a party with US, please read through the detailed party information link below
Maximum guests recommended – 25 students (drop-off [party) or 30 ( parents and students)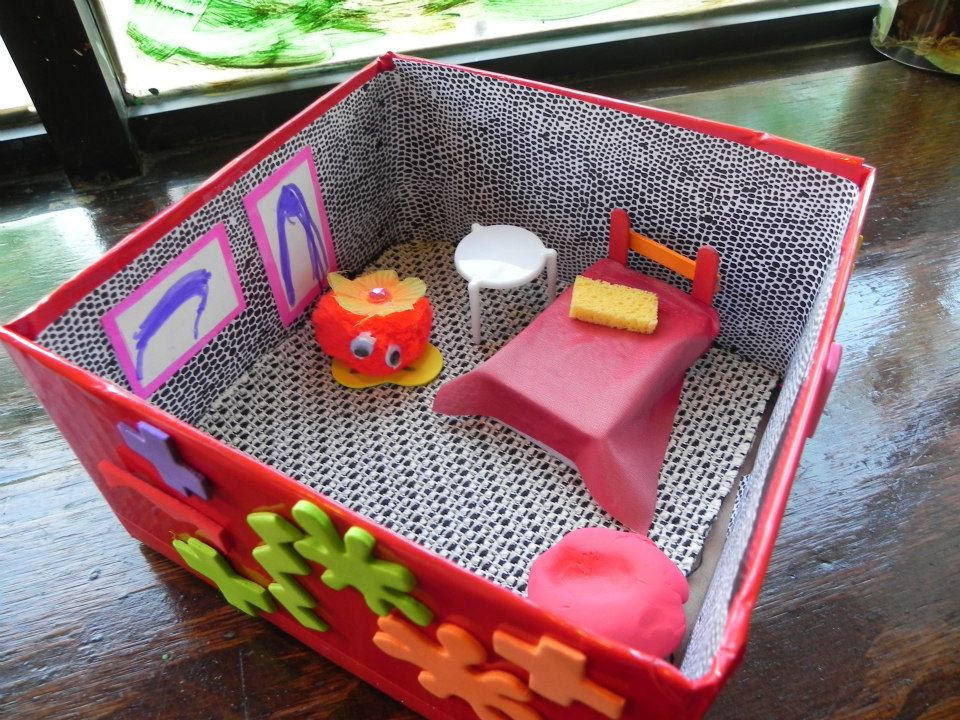 The Perfect Picasso Party Package 1: $390
(3 and up)
A 2 hr party for up to 15 guests (additional projects can be purchased)
A unique birthday sign for the birthday child and their guests to color
Decorations and clean up
1 free class coupon to every guest
Art activity for 3 year olds and up- A 1 hour custom-designed structured art project
Art activity for 3 year olds and under-  Scented play dough station, a 30 minute mini  art project station and toy station
All activities are directed by our experienced teachers. Each guests make and takes home their own project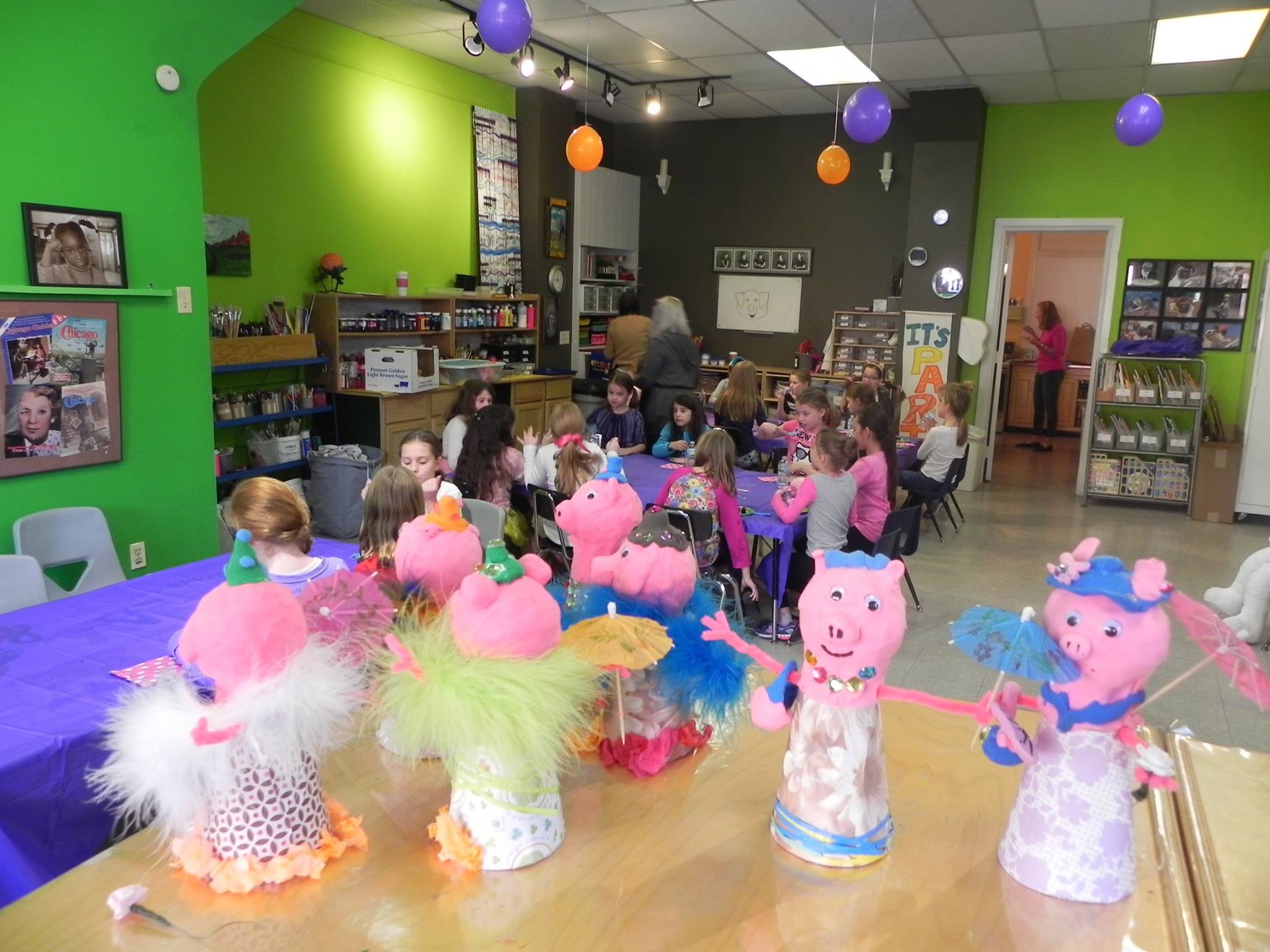 Botticelli Bash Party Package 2: $480
(3 and up)
A 2 hr party for up to 15 guests (additional projects can be purchased)
A unique birthday sign for the birthday child and their guests to color
Decorations and clean up
1 free class coupon to every guest
Art activity for 3 year olds and up- A 1 hour custom-designed structured art project
Art activity for 3 year olds and under-  Scented play dough station, A 30 minute mini art project station and toy station
All activities are directed by our experienced teachers. Each guests make and takes home their own project
Face painting for up to 25 guests
Little artists dog tag necklace party favor for up to 25 guests
Additional 10-15 minute organized activity (freeze dance, cha cha slide, chicken dance, group games)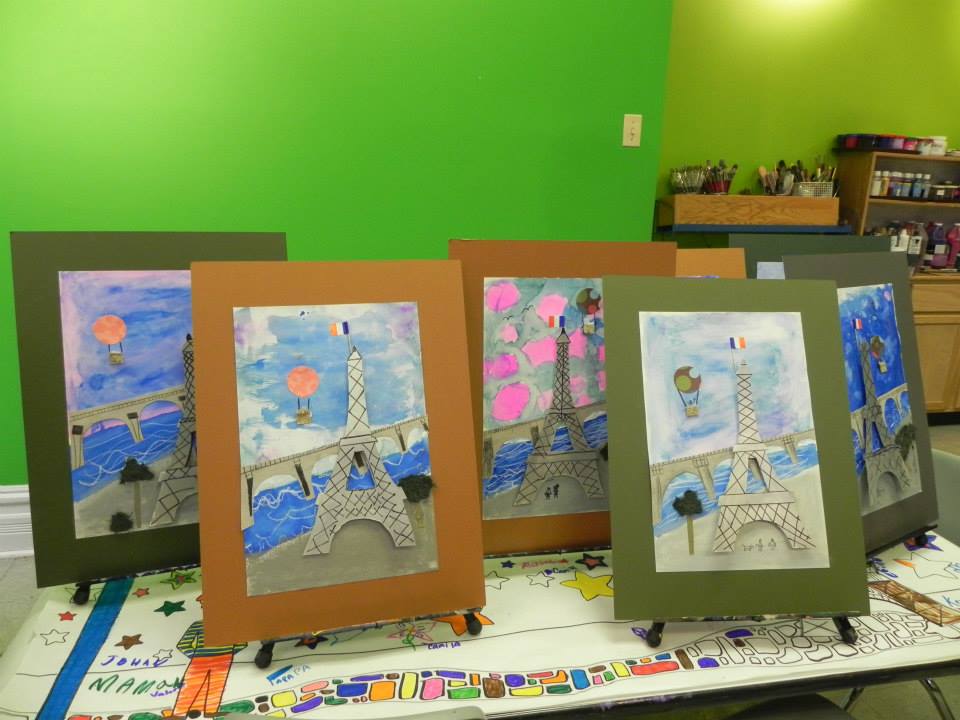 Majestic Michealangelo Party Package 3: $985
(3 and up)
A 2 hr party for up to 15 guests (additional projects can be purchased)
A unique birthday sign for the birthday child and their guests to color
Decorations and clean up
1 free class coupon to every guest
Art activity for 3 year olds and up- A 1 hour custom-designed structured art project
Art activity for 3 year olds and under-  Scented play dough station, A 30 minute mini art project station and toy station
All activities are directed by our experienced teachers. Each guests make and takes home their own project
Face painting for up to 25 guests
Additional 10-15 minute organized activity (freeze dance, cha cha slide, chicken dance, group games)
Paper goods and utensils for up to 25 guests
Artsy goody bags for up to 25 guests
Professional photography for the 2 hr party (includes: photo processing, password protected gallery w/digital download of images )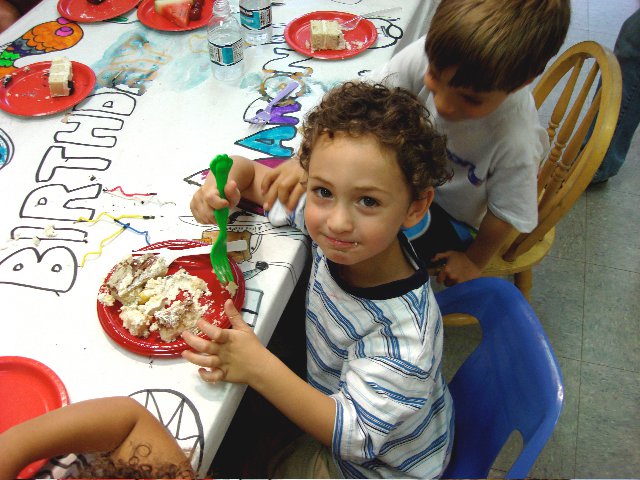 Cezanne Celebration Party Package shorty: $290
(3 and under or if you want a shorter party)
A 90 min. party
A unique birthday sign for the birthday child and their guests to color
Decorations and clean up
1 free class coupon to every guest
Art activity for 3 year olds and up- A 45 min. custom-designed structured art project for up to 15 guests (additional projects can be purchased)
Art activity for 3 year olds and under-  Scented play dough station, A 30 minute mini art project station and toy station for up to 25 guests (additional projects can be purchased)
All activities are directed by our experienced teachers. Each guests make and takes home their own project
Little Artist dog tag necklace party favor?
Add this cool memento to Party Package 1 or the Shorty Package ($1 per guest), included in Party Packages 2 and 3!!!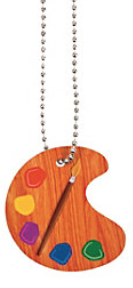 What's in our goody bag?
A bunch of fun stuff gets packed into our goodie bags. a set of 12 markers, a pack of 2 color your own puzzles, a wooden mask to color and decorate, wooden bookmark, little artists dog tag necklace party favor, cupcake stickers and a free art class coupon!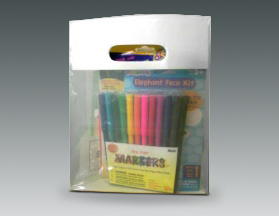 Add-ons
$13 for each additional guest over 15
$2 each Little artists dog tag necklace party favor (included in packages 2 and 3)
$3 per face-Face painting (included in packages 2 and 3)
$5 Artistic goody bags (included in package 3)
$15 per project to go- Order as many as you need to take the project home and make with your guests
$30 to transport the party to a location of your choice within 8 miles of our location
$150 Custom creative invitations for up to 25 guests (ask for details)
Fees
$10 late fee added for each guest added after 5 pm on the Thursday before your party is scheduled.
$50 fee to change party concept once project has been decided.
Use Unicoi's phone number and address when ordering
3114 North Lincoln Avenue
Chicago, IL 60657
1-773-477-2777
Art Projects!
We make all kinds of fun custom-designed art projects based on your party theme and requests.   It is tons of fun!  Our teachers then assist in helping everyone create their own masterpieces!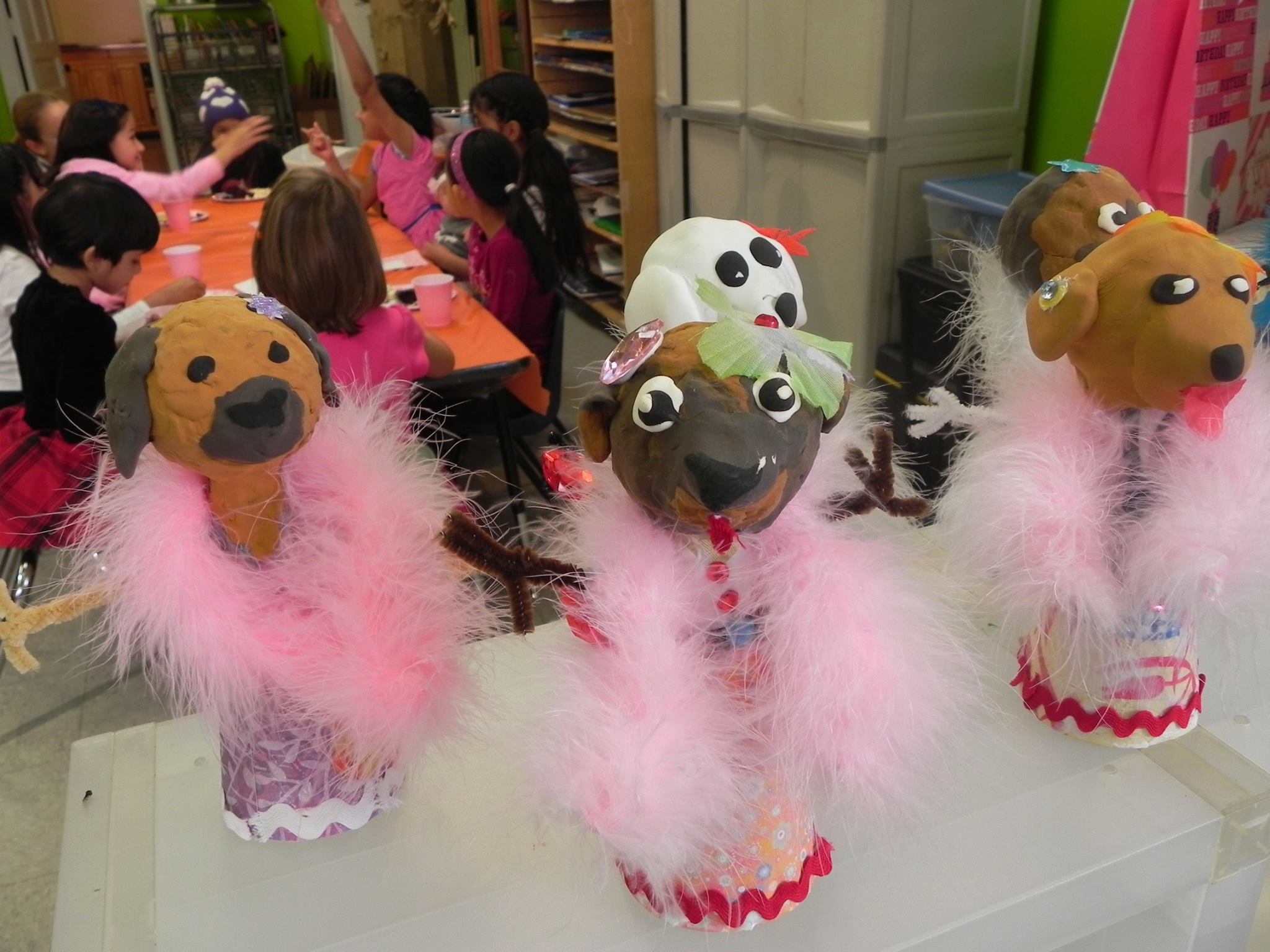 Art Project Examples
Check out some examples of our birthday party art projects on our Facebook album!
Art Project Examples